After having a ton of people see the banners I have painted for Jake's army and asking me to paint their standards I am here to offer my painting services. Now I am by no means of super professional, golden demon winning quality, so I would not charge those outrageous prices.
I think $10-$15 for a standard is fair, depending on how detailed you want it and whether I have to buy paint. And I would say $20 would be good for a single model, maybe... anywhere from $40 to $50 for whole units. If you have large models like tanks and what not or huge amounts of units you want painted, we can work out pricing. And if anyone has a better idea of what I should be charging please, advice is very much appreciated. I am posting this topic, as I was not really able to keep track of who wanted what, so just let me know and I will be happy to paint!

There are already pictures of some of the units I have painted on
For Sigmar!
and
It is I! The lone wood elf!
threads but I will put up the pictures of Jake's standards and some of my better work.
Post here or PM me if you want anything done!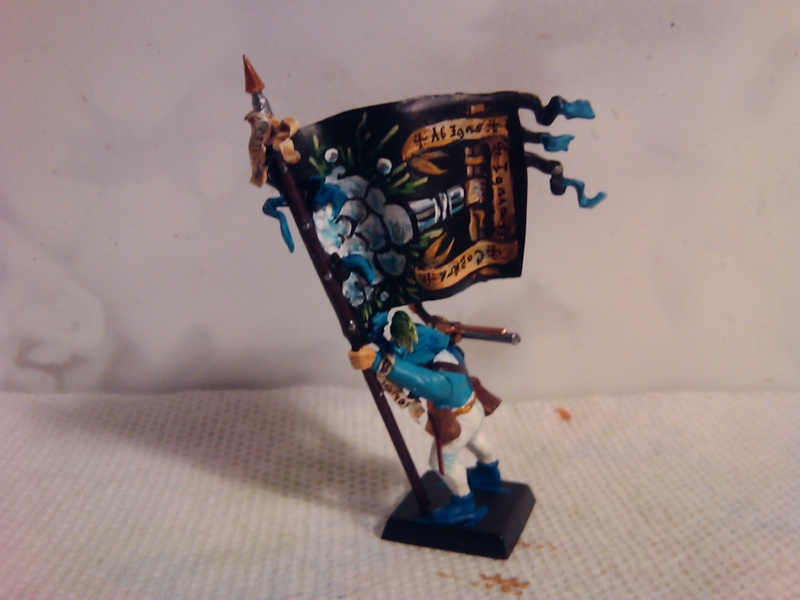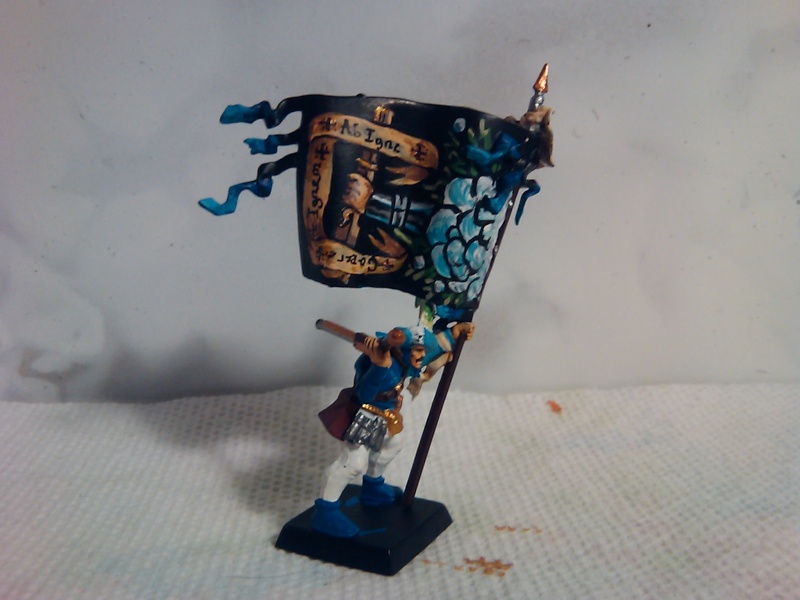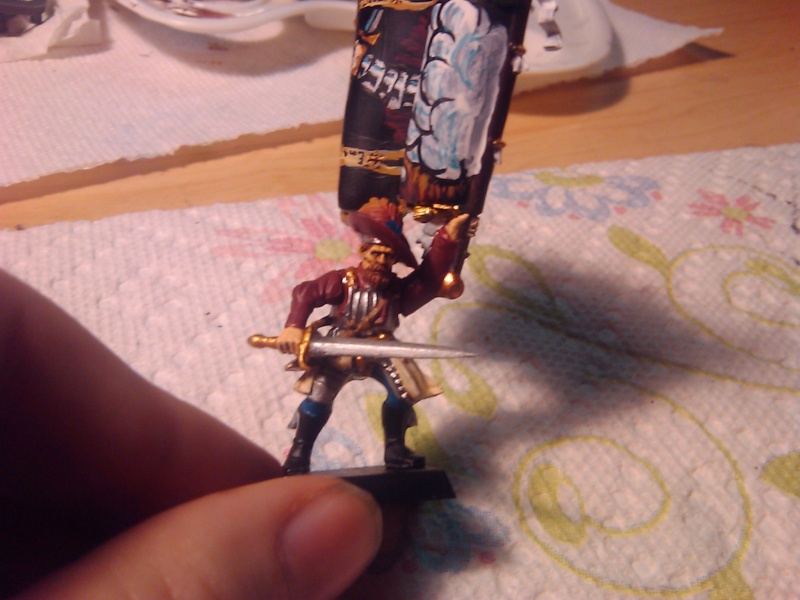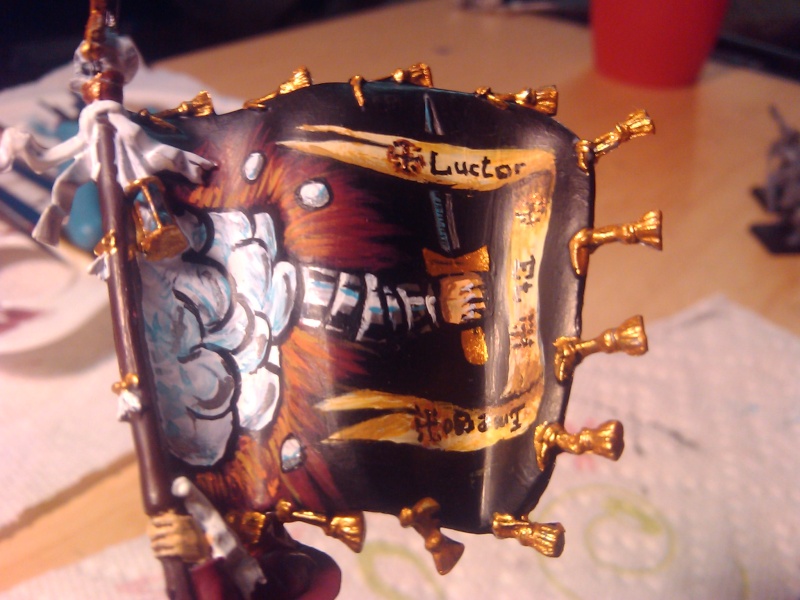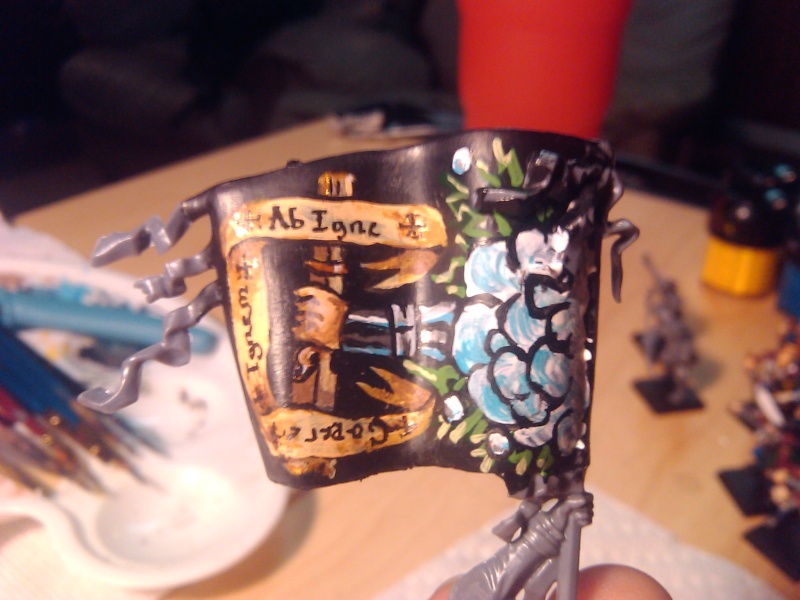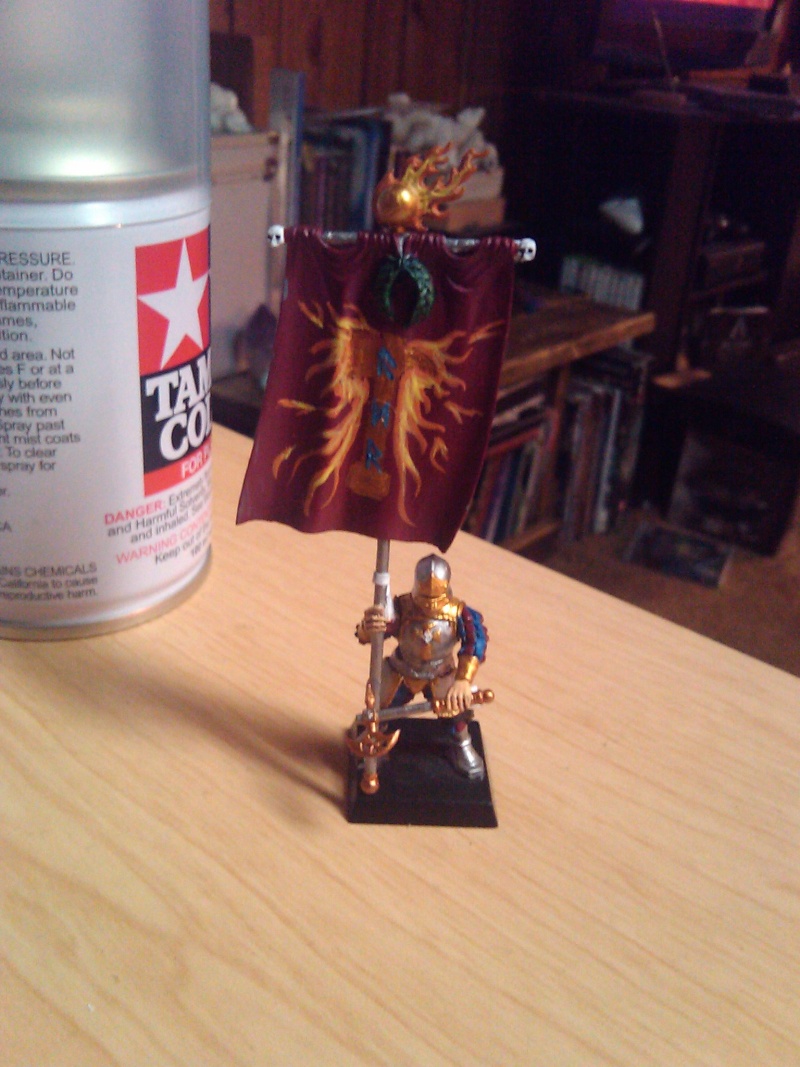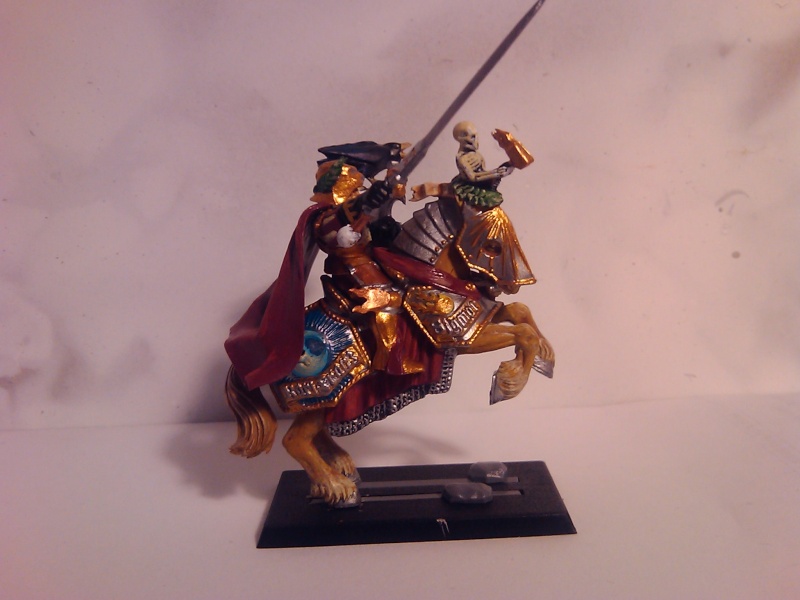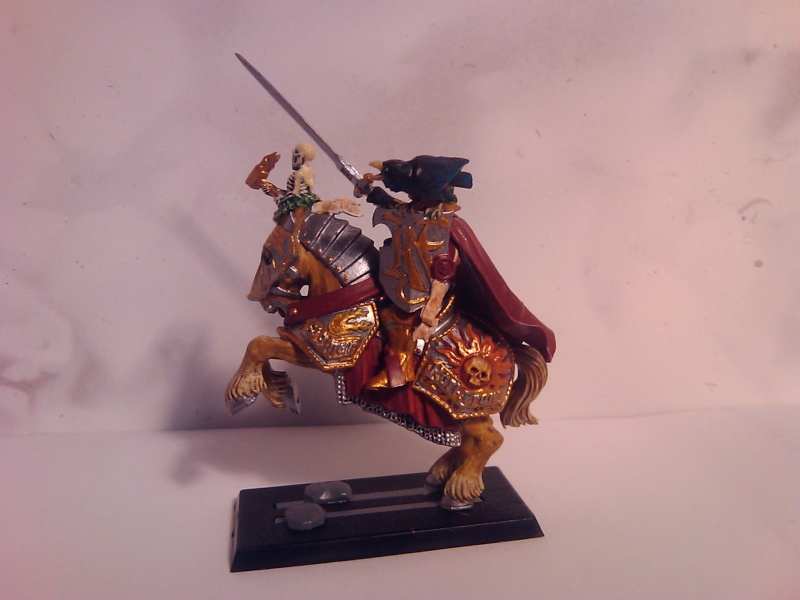 These are just a few... take a look at those other threads to see more. I painted everything in my Wood Elf army, and any Command unit is Jake's Empire army as well as his cannon and crew. Don't be afraid to contact me even for small stuff.

_________________
Thor! Odin's son
Protector of mankind
Ride to meet your fate
Your destiny awaits
Thor! Hlödyn's son
Protector of mankind
Ride to meet your fate
Ragnarök awaits