Jake and I are still I alive I swear! Our car took a dump on us so even though we had a Wednesday free... no one would give us a ride so... Really frustrating but there it is.
We have been working on painting/ building our armies. We have been doing some conversions too, so we would like you all to take a look.

First... He is DONE! :triumphant music and a chorus of angels:
Orion.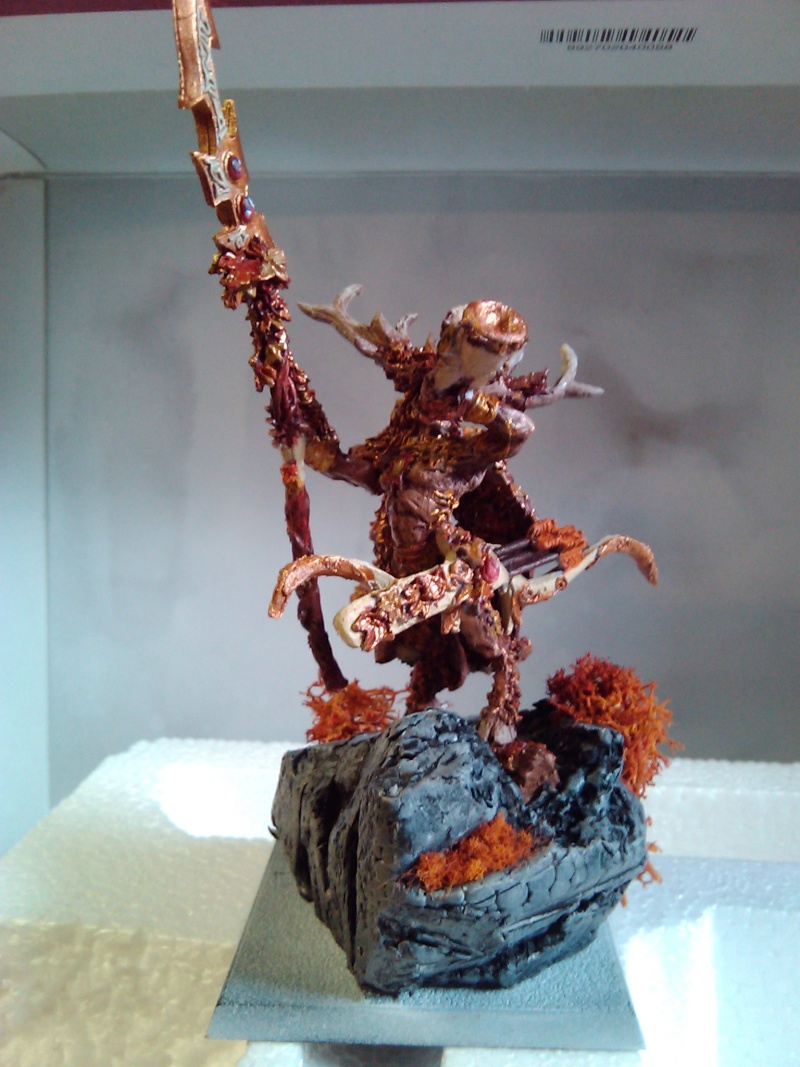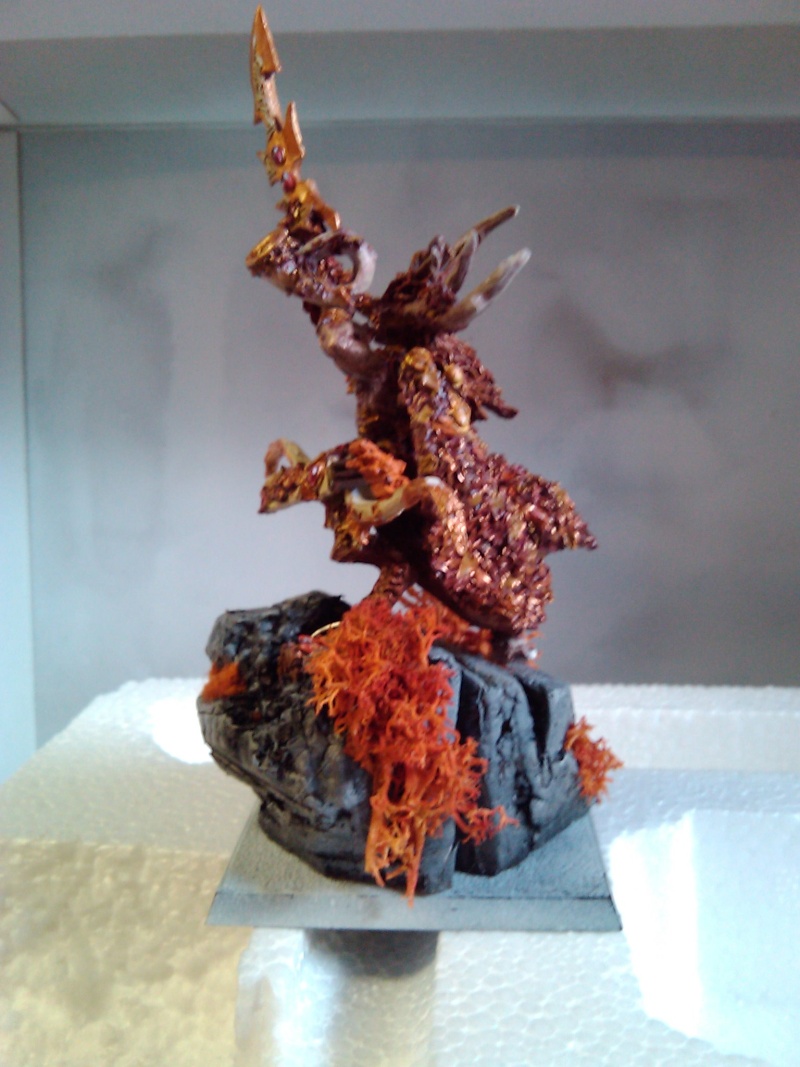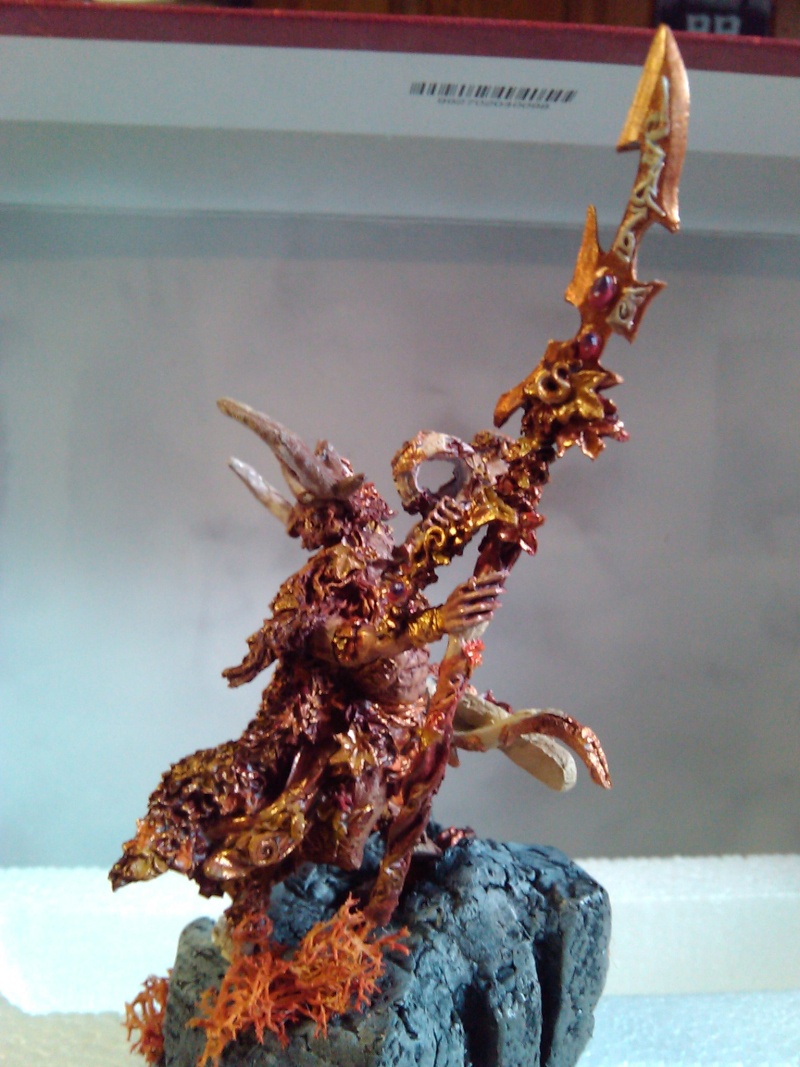 I also redid my Spellweaver as well as decided on a colour scheme for my Waywatchers; they are from the ash grove, a grove which is eternally on fire. I had originally planed on making them from the moonlit glade but they really stood out so I went with this to keep the reds, oranges and muted colours.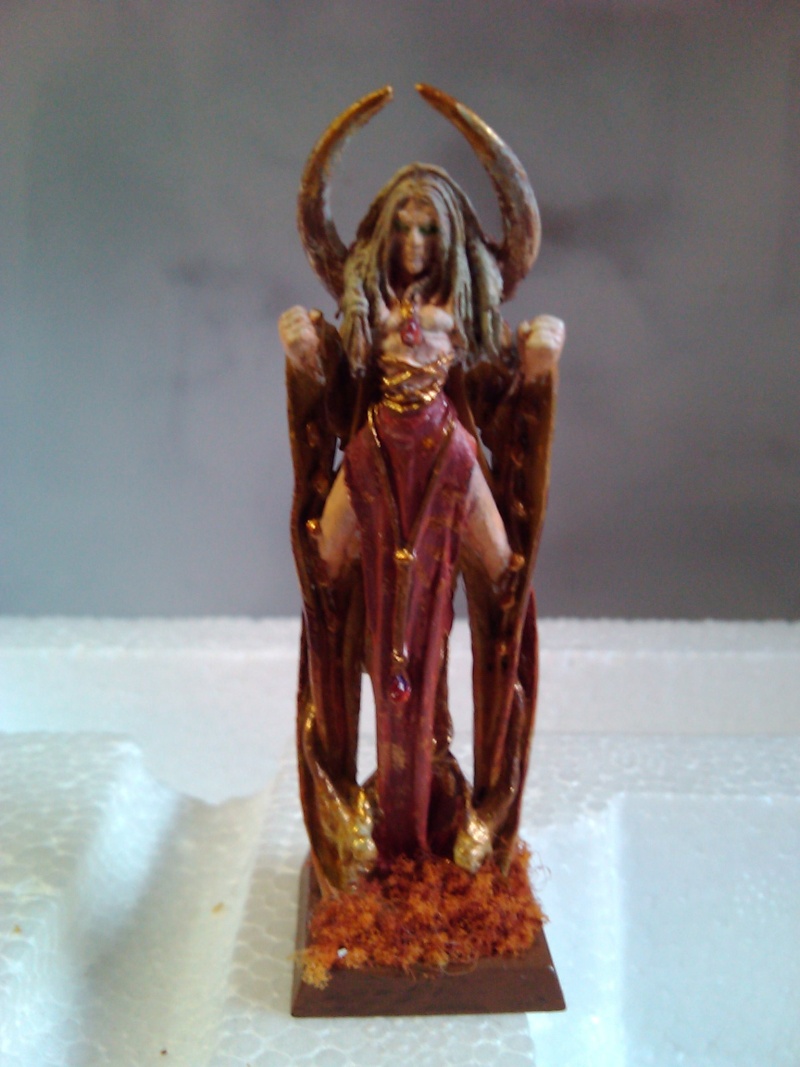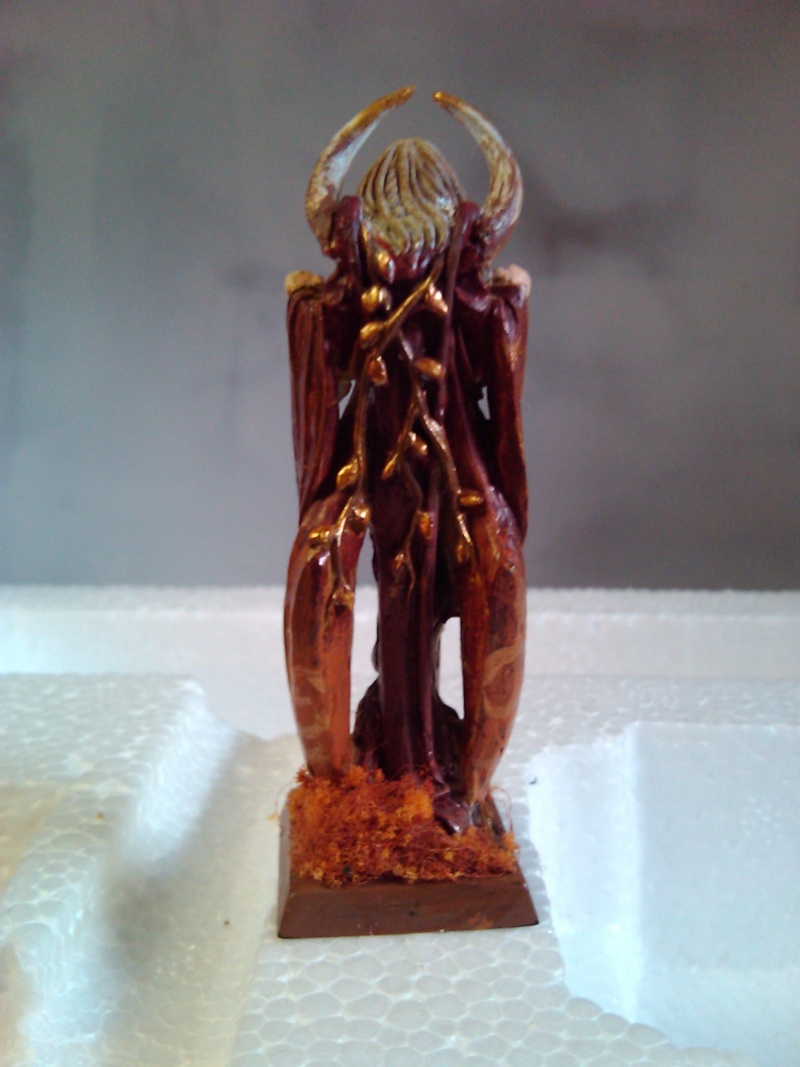 Updated the cloak and made it... just.. better in general.

I also have a WIP of the mount for my Wood Elf noble. I was really annoyed with his... normal horse. So I decided to turn his horse into and elk.

I just added the mane and made some antlers our of dryad branches and some green stuff. I am not done with the tails off the saddle; going to add some leaves and stuff off of that then paint those and finish him. I haven't even started on the noble himself so this is what I got so far. Any comments or suggestions would be appreciated.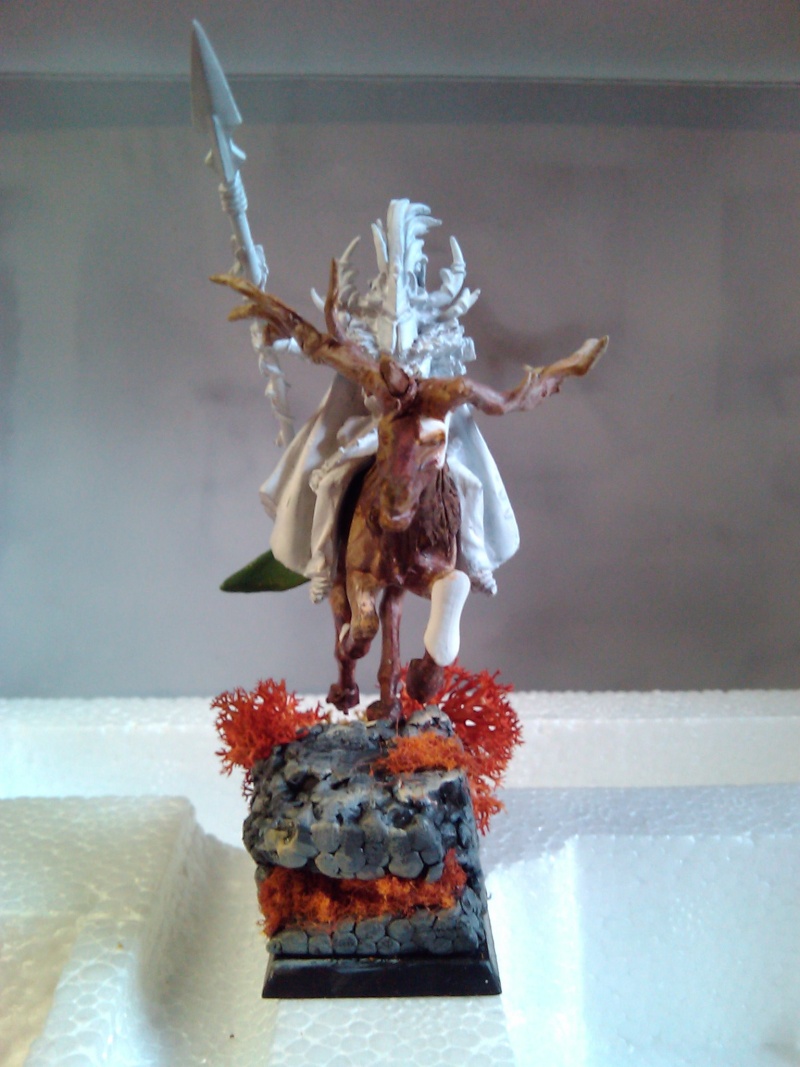 Also! Took one of my new dryads (thanks ed!) and decided to convert her into my own branchwitch Drycha. I did not really feel like spending extra money on the model, and I don't really like it anyway, so I just made my own. I put branches over her face, changed the position of her legs, and made all kinds of vines and branches to her feet to make it look as if she really is growing out of the ground. Let me know what you think.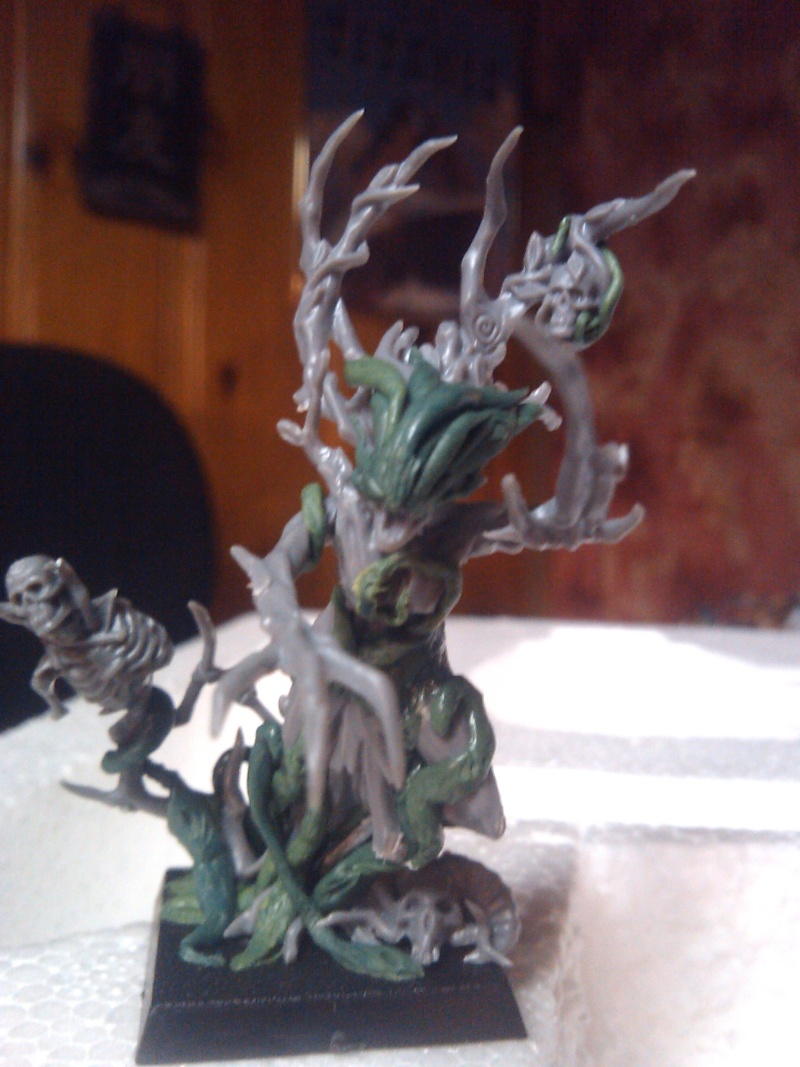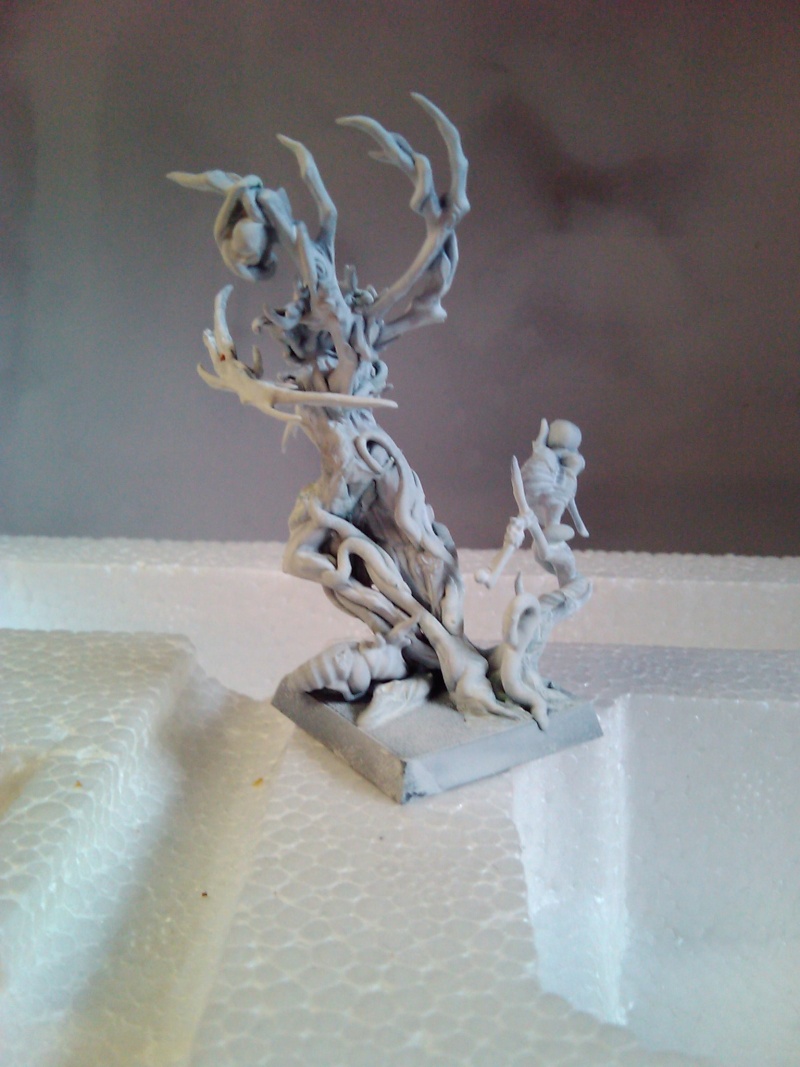 _________________
Thor! Odin's son
Protector of mankind
Ride to meet your fate
Your destiny awaits
Thor! Hlödyn's son
Protector of mankind
Ride to meet your fate
Ragnarök awaits